To celebrate the sunny Swedish summer, we're launching a new virtual orienteering competition! Explore Sweden with Metrunner's many virtual o-tours and win a compass by Str8!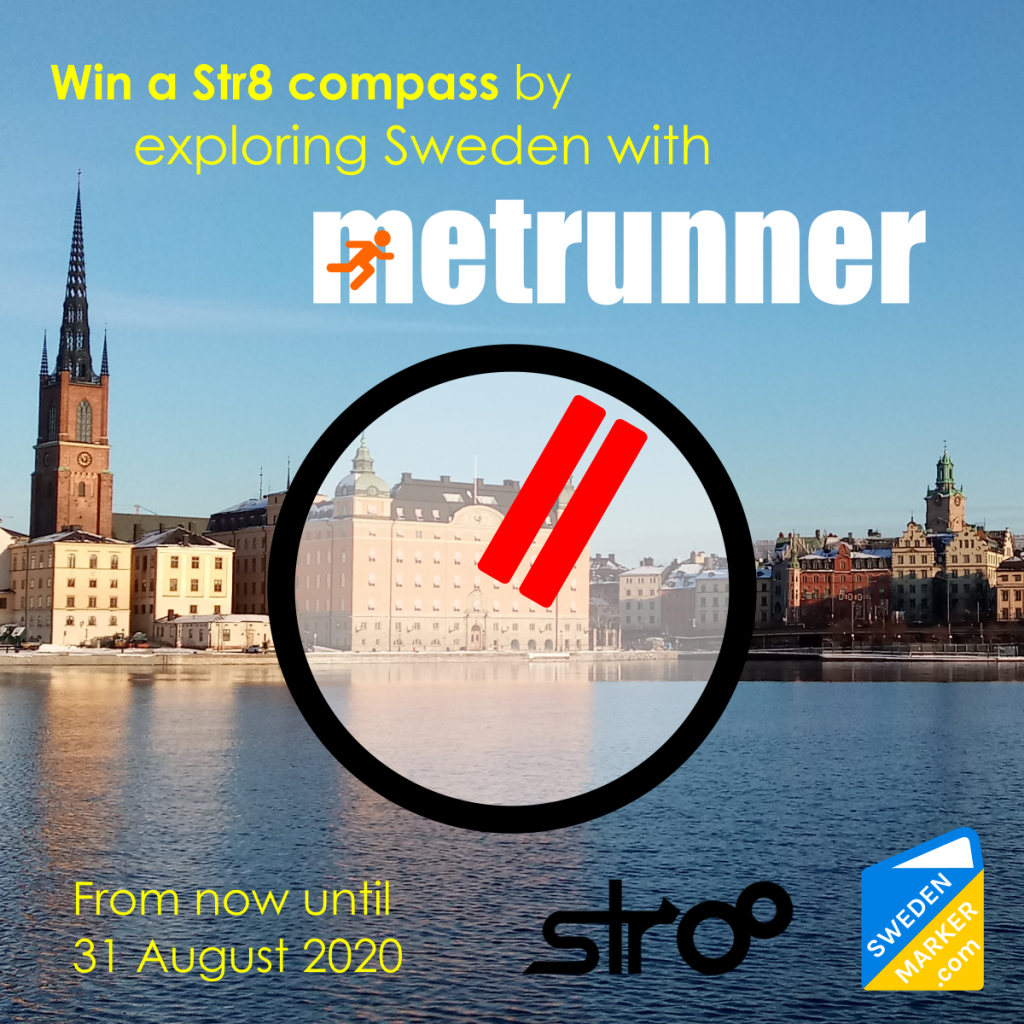 The rules are very simple
The competition starts from now until 31 August 2020 (23:59:59 Swedish time).
You participate simply by playing as many virtual o-tours as possible and get points—all virtual o-tours with the start point within the territory of Sweden count! The player with the highest score wins the competition.
The competition is free. You get free credits on registration, and you can buy more as you play more.
Start now simply by using Metrunner—no separate entry required for this event!
You don't need to make a separate registration for this event! Simply visit a Sweden virtual o-tour in Metrunner to start.
The green pointers marked in the map below are virtual tours and therefore count in this competition (zoom in or move around to explore). Play the tour by clicking the pointer and then Play!
Metrunner virtual tours let you explore the world in the comfort of your home. You move around in the street view and read about the stories of the places you visit.
The prize of this competition is a brand new Str8 Evo compass, awarded only to the champion! We'll notify the winner after the end of the competition.